Behringer Xenyx 302USB
This blog post is more than two years old. It is preserved here in the hope that it is useful to someone, but please be aware that links may be broken and that opinions expressed here may not reflect my current views. If this is a technical article, it may no longer reflect current best practice.
I have decided to invest in a USB audio interface. My primary motivation for this is that I might like to produce some screencasts in the near future. My secondary motivation was being able to have a headphone socket on my desk to give me more freedom of movement than I would have plugged into the front of the workstation under my desk.
I went with a Behringer Xenyx 302USB and I've been quite happy with it so far.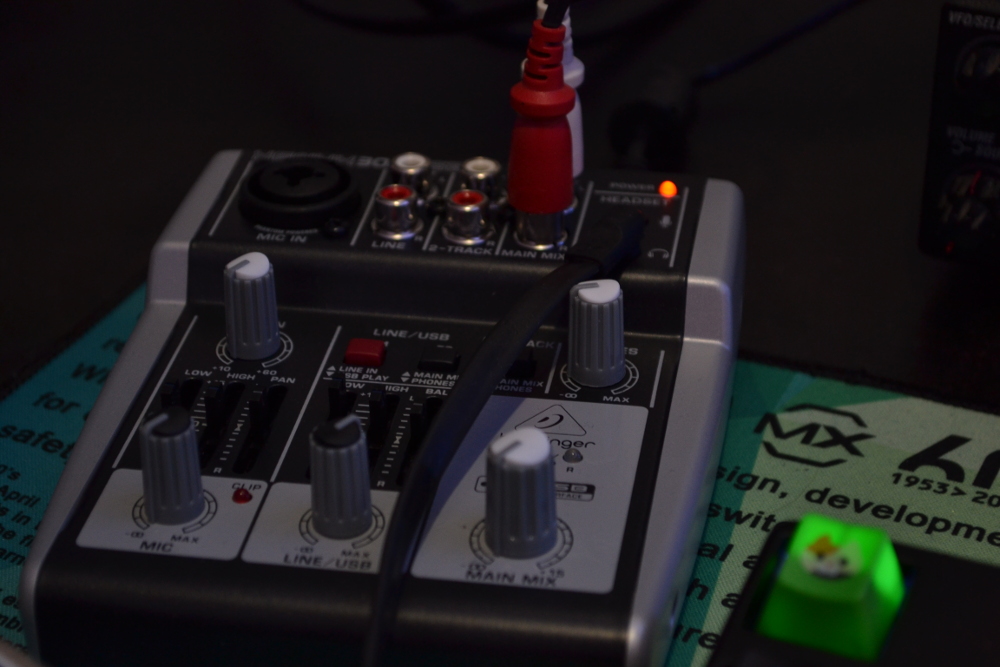 I have heard that some audio interfaces have trouble with Linux as they require DSP implemented in software provided by Windows-only drivers. In the case of the 302USB, as soon as I plugged it into my Debian workstation, PulseAudio had picked up the new interface and I could use it straight away.
I have the main mix output hooked up to my amplifier and this is my default speaker output from the workstation now. The sound quality is great, plus the 2 band graphic EQ allows for me to tweak the sound for my speakers.
There are two mic inputs, although I believe you can only use one at a time. One is a 3.5mm jack next to the headphone jack and will be great for using the headset with Mumble.
The main mic input is a combination 6.25mm/XLR jack that accepts both types of jack. I had no idea such a connector existed, but it does and it means that I have three options for connector for attaching microphones. The main jack also provides phantom power.
For the price (£48), I would definitely recommend this model to anyone thinking of getting a simple USB audio interface.
---
If you would like to contact me with comments, please send me an email.
If you would like to support my free software work, you can support me on Patreon or donate via PayPal.
---
This post was syndicated on: